Photo Gallery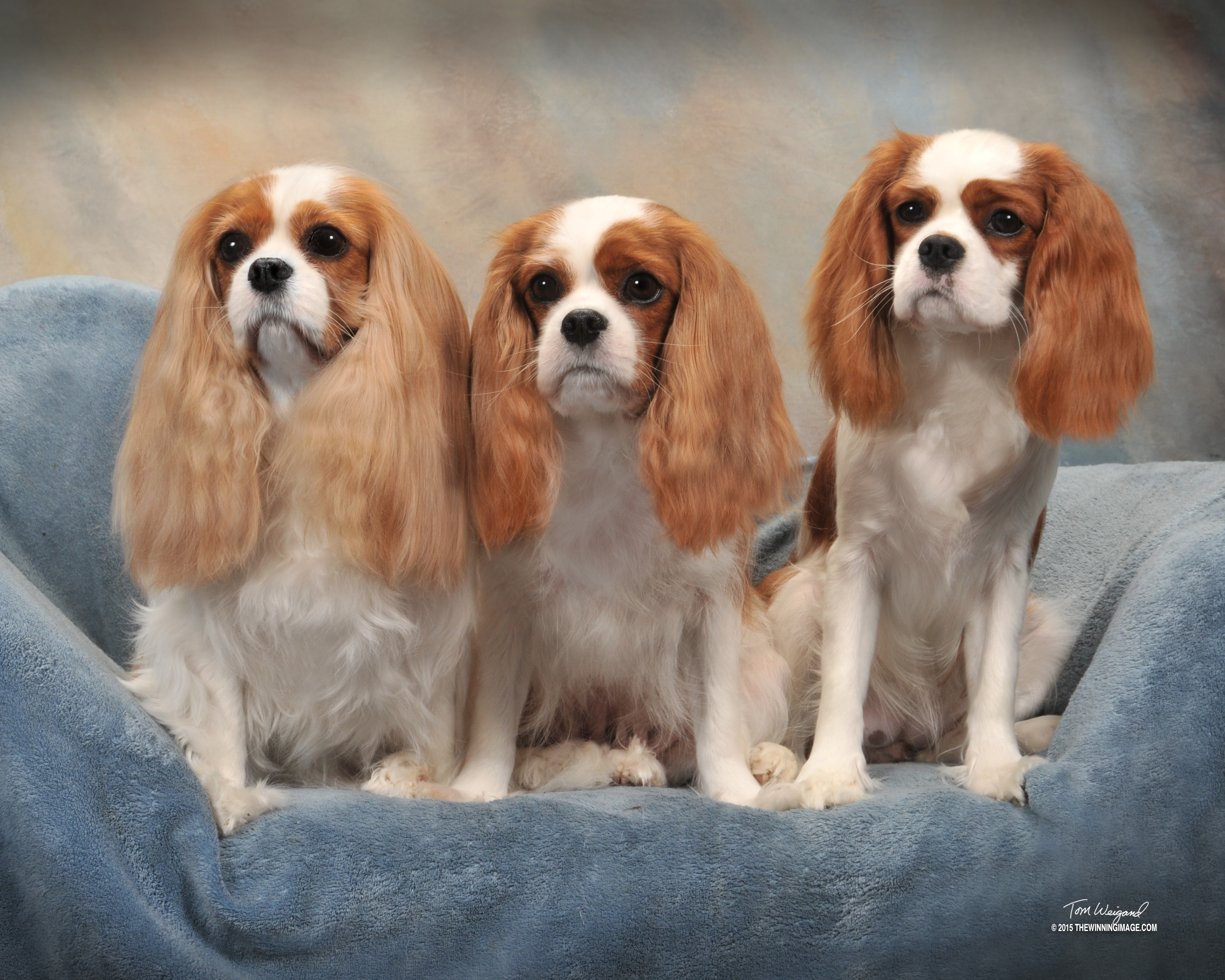 3 generations, from left to right:
GCH Bailebrae Diamond Chips (9 years old), her daughter CH Harrington Haute Couture (6 years old), & granddaughter CH Harrington Haute Pants (9 months old)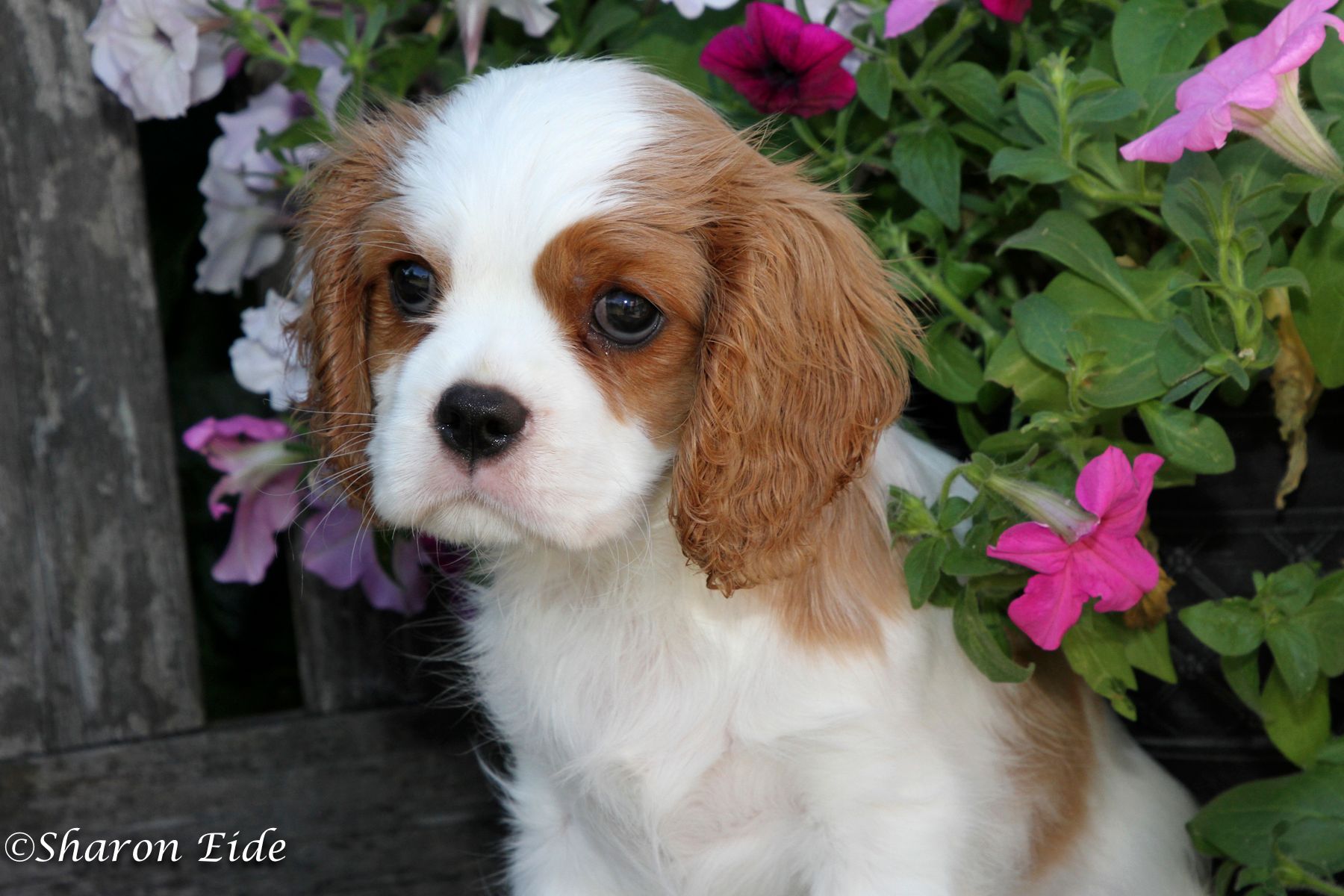 Harrington Stuffed With Fluff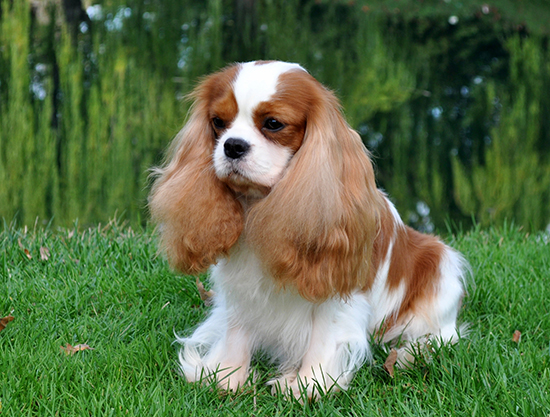 MBISS CKCSC-USA CH & AKC GCH Covington Elphaba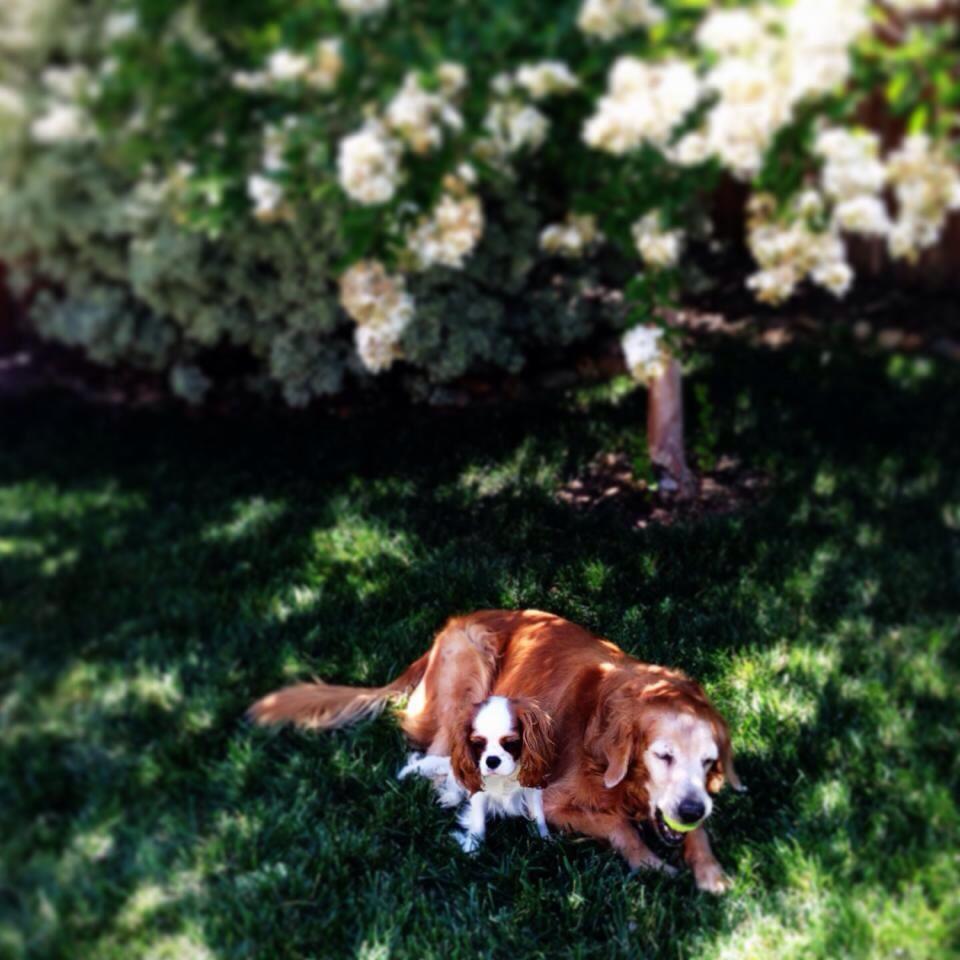 beautiful Peaches with our beloved & dearly missed Golden Retriever, Ruby (2002-2014)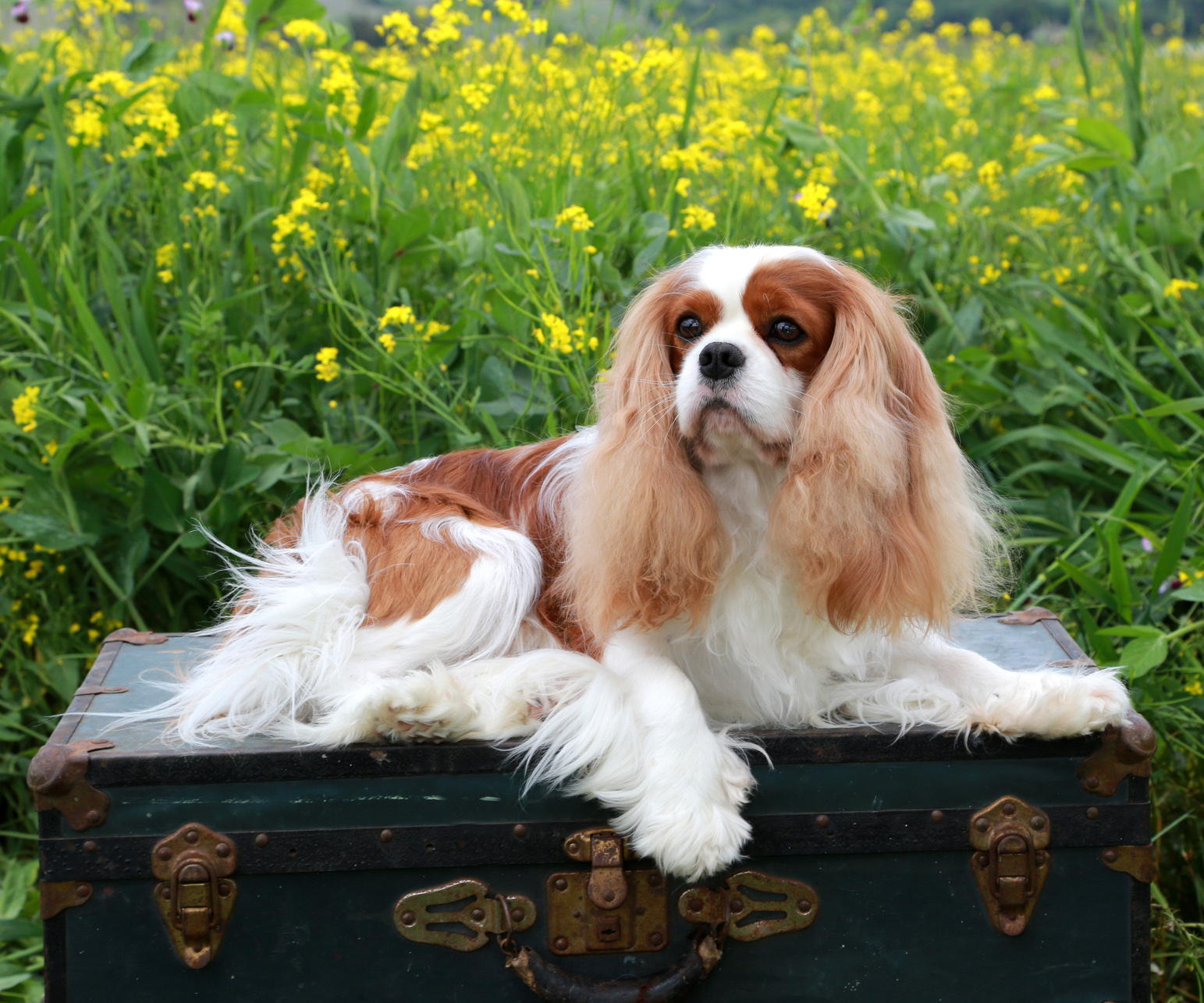 BISS CKCSC-USA CH & AKC Group Winning GCH Covington True Blood
Photo by Brenda Hawkes Ficco, Hawkes Photogprahy
Harrington Tuff Enough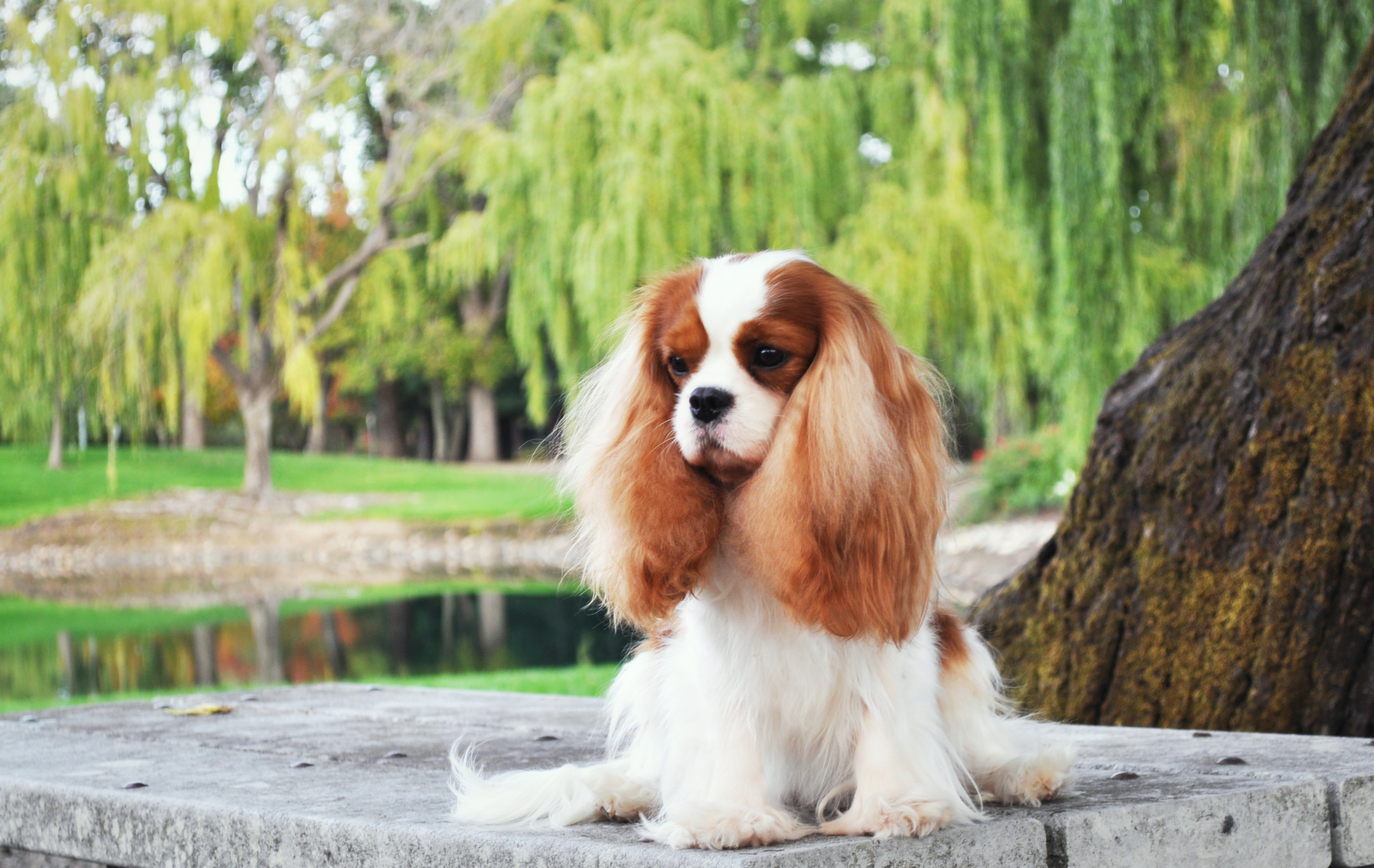 MBISS CKCSC-USA CH & AKC GCH Covington Elphaba, "Elphie"
bred-by & co-owned with Heidi Mohn

Harrington King Of The Road & Harrington Life Is A Highway
Littermates by BISS CKCSC-USA CH & AKC GCH Covington True Blood x CH Harrington Haute Couture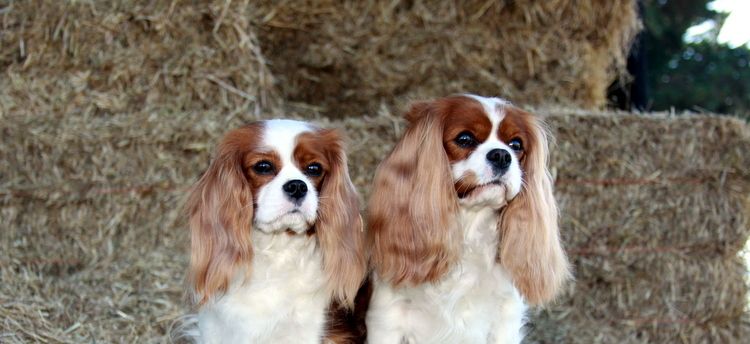 CH Harrington Haute Couture, "Katie" & GCH Harrington Pardon My French, "Bridgette"
photo by Brenda Hawkes-Ficco, Hawkes Photography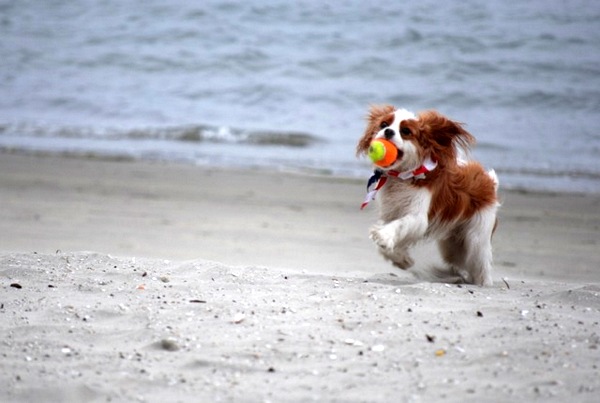 10 month old Leo (Harrington King of the Road) enjoying a day at the beach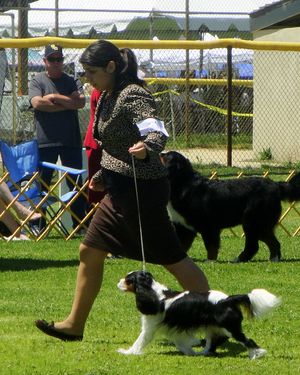 Emma & Gypsy in Junior Showmanship, Del Monte Kennel Club
Bailebrae Cast A Spell
"Harry"
October 19, 2004 - July 29, 2007
Our affix
Harrington
 was chosen in memory of a very special dog named Harry.  Harry wasn't our first Cavalier, but he was our first show dog, and since we were both brand new to the show ring, it meant that we learned the ropes together.  He probably came by it much faster than I did--I'm sure of it, actually--but he stuck by my side, through the good and the bad, and the wins and the losses; his patience and loyalty never wavered.  Harry did well, in spite of my novice handling, and was just one major shy of his Championship when we lost him suddenly at 2.5 years old.   Though our time with him was sadly cut short, there is no shortage of things to be grateful for during the brief time we were lucky enough to know and love him.  From the long list of lessons he taught us, the friendships we made because of him, and the many, many laughs he gave us, it seemed only fitting to chose an affix in his memory.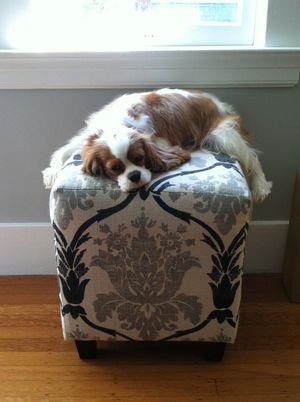 Chip (aka Harrington Mr Goodbar) taking it easy at home in San Francisco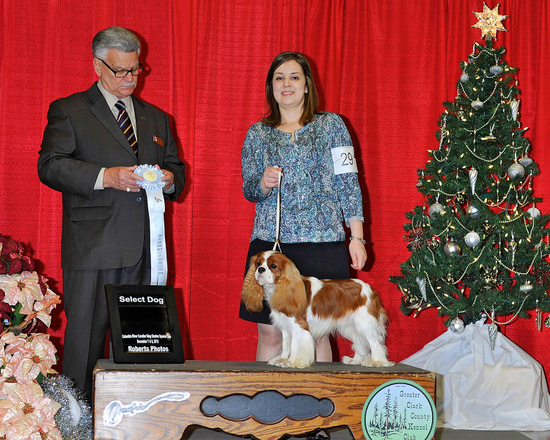 AKC CH Covington Can't Touch This
Brody is pictured above winning Select Dog at the Columbia River Specialty under Judge Hank Williams.  
Brody was bred by Greg & Heidi Mohn, owned by Heidi Mohn & Allyson Gonyo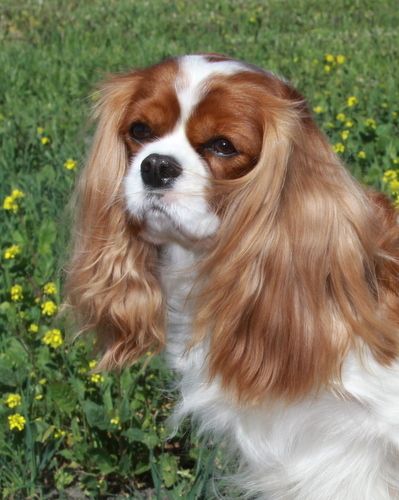 AKC GCH Harrington Pardon My French, "Bridgette"
photo by Brenda Hawkes-Ficco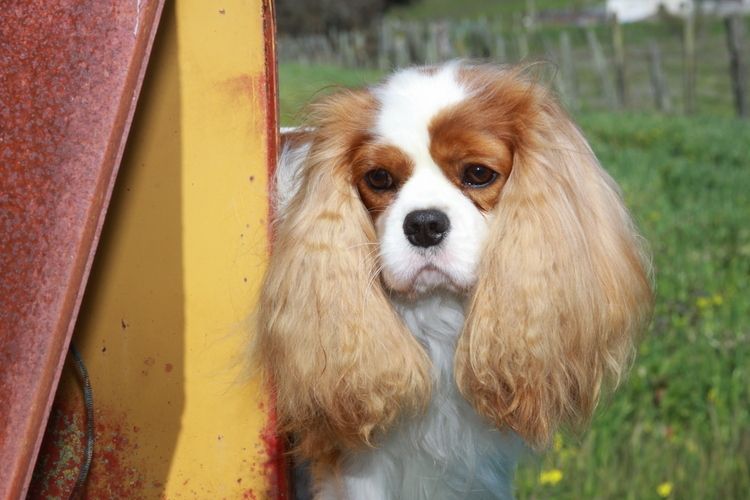 BISS CKCSC-USA CH & AKC GCH Covington True Blood, "Billy Bob"
photo by Brenda Hawkes-Ficco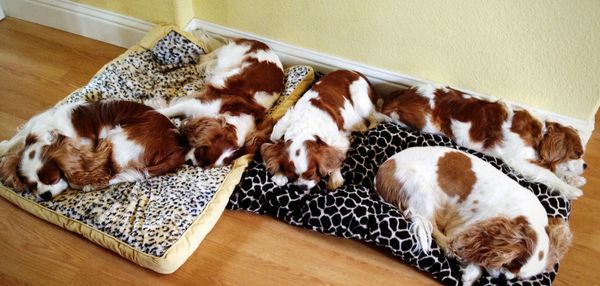 a well deserved nap after 4 days of dog shows!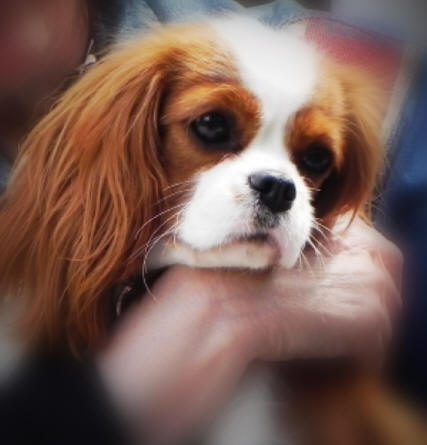 Harrington Bit O Honey CGC, "Gracie"
owned & loved by Victoria Marina-Tompkins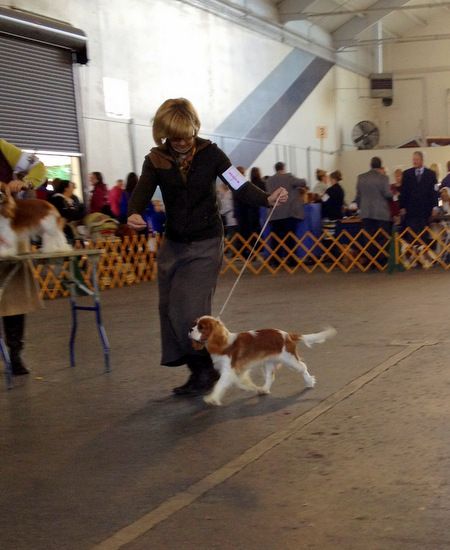 AKC CH Harrington Loch Lomond Here For A Good Time, "Chase"
his first show, 7 months old, with handler Taffe McFadden  
"Oliver"
August 11, 2003 - December 6, 2010
Oliver was our first Cavalier, and we could not have had a better introduction to the breed.  He was a true Cavalier, incredibly sweet, endlessly devoted, and perpetually happy.  Oliver earned his CGC easily as a puppy and was a faithful Junior Showmanship dog for many years.  He was happiest in the Juniors ring with his Junior Handler, Emma. We sadly lost him far too young from a very aggressive cancer.  We miss him terribly, and we are thankful to him for forever changing our lives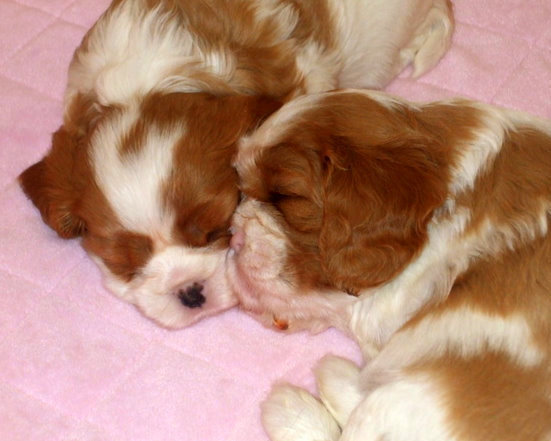 '
Two puppies from our first litter.  The one on the left grew up to be GCH Harrington Pardon My French,
and the one on the right is "Murphy" who lives happily in Burbank, CA.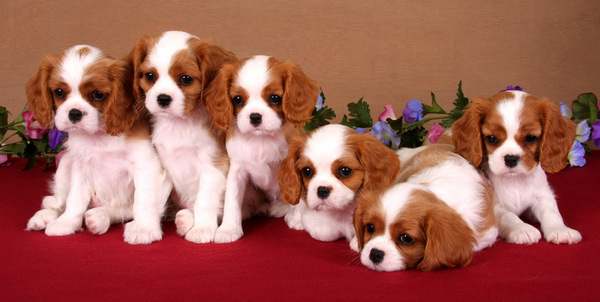 Sophie's beautiful litter by CH Pamedna Sydney